Chambers and Blohm's mission is to provide quality mental health care to improve the lives of clients and their families.
Meet Our Staff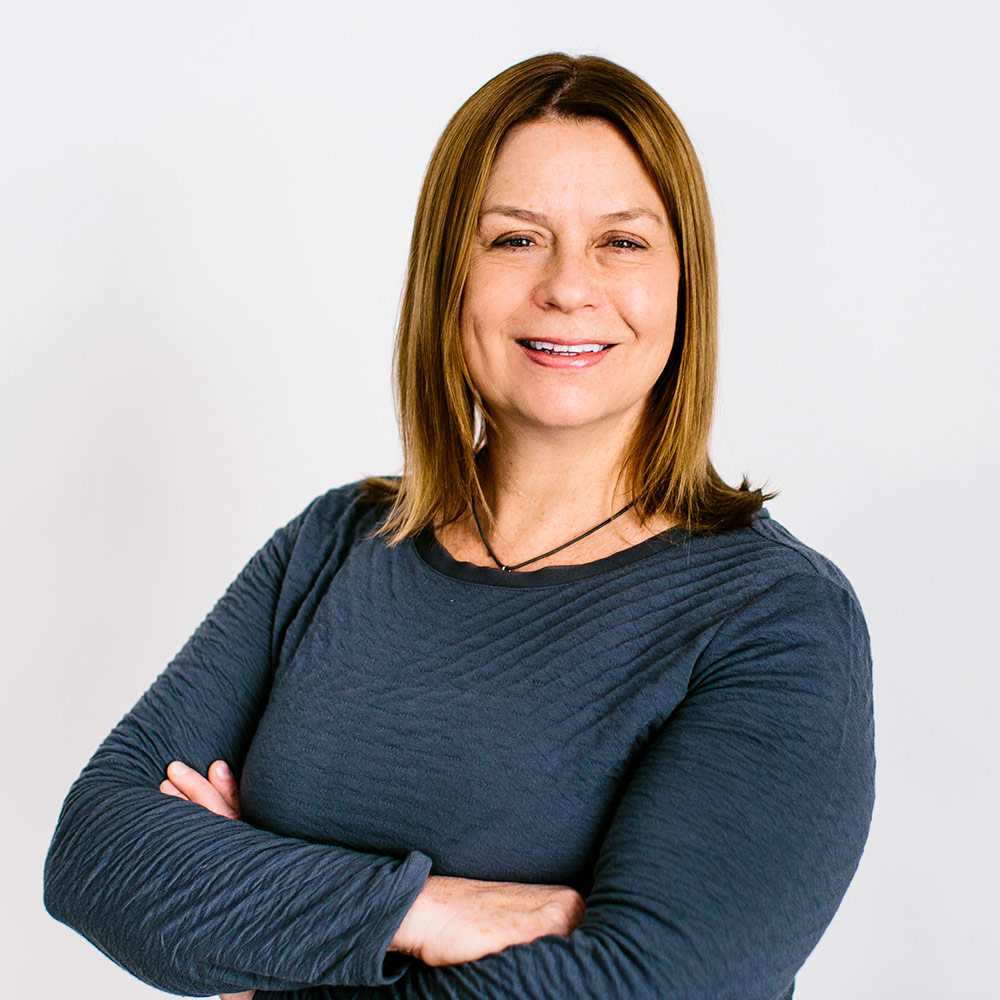 Kathy Blohm, PhD, Licensed Psychologist
Kathy is a licensed clinical psychologist. She is a graduate of the College of St. Benedict and the California School of Professional Psychology-Alameda. Dr. Blohm moved to Bismarck from Minneapolis in 1999 and opened Chambers and Blohm Psychological Services in 2001. She enjoys finding creative ways to practice psychology. Valuing collaboration and working with individuals from different agencies and across disciplines, she strives to develop new programs that meet the needs of the community. Dr. Blohm works with patients across the developmental continuum and specializes in the treatment of anxiety, mood, and eating disorders. She has a special interest in human sexuality across the lifespan and is currently the only Board Certified Sex Therapist (AASECT) in western North Dakota.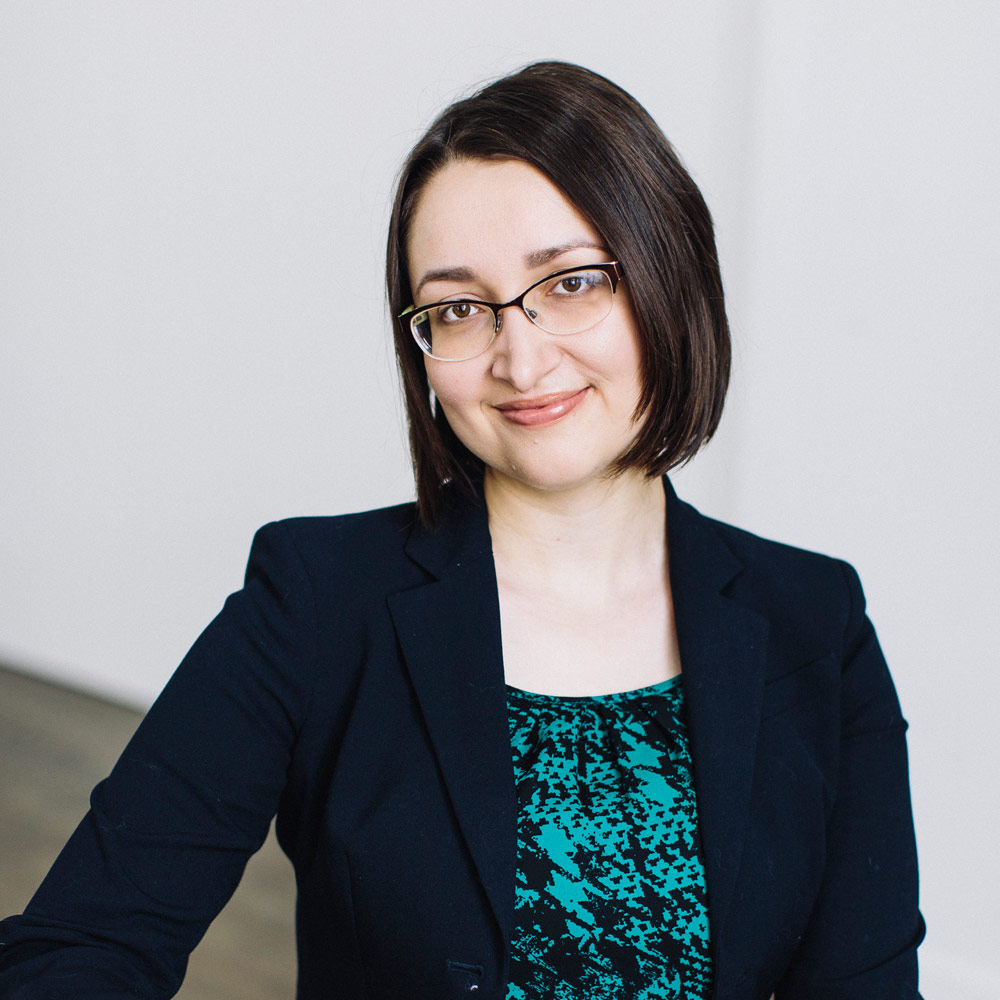 Julijana Nevland, PhD
Dr. Nevland is a Licensed Psychologist with over a decade of mental health experience.  She received her doctorate in Counseling Psychology from the University of North Dakota. Dr. Nevland completed her pre-doctoral internship with the Federal Bureau of Prisons, where she received specialized training in neuropsychological and forensic assessment, suicide prevention, substance abuse, dual diagnosis, and treatment of severe mental illness. She has worked in various clinical settings to include state and federal prisons, veteran administration hospital (VA), private university, and community mental health agencies. Dr. Nevland enjoys working with individuals, families, and couples (all ages), and specializes in the treatment of mood disorders (e.g., depression, bipolar), anxiety disorders, PTSD/ trauma/grief, relationship difficulties, LGBTQ affirmative interventions, and improving adjustment/coping skills. Dr. Nevland has a special interest in organizational consulting and training, regarding the role of mental health variables in improving motivation, conflict resolution, stress management, and overall wellness.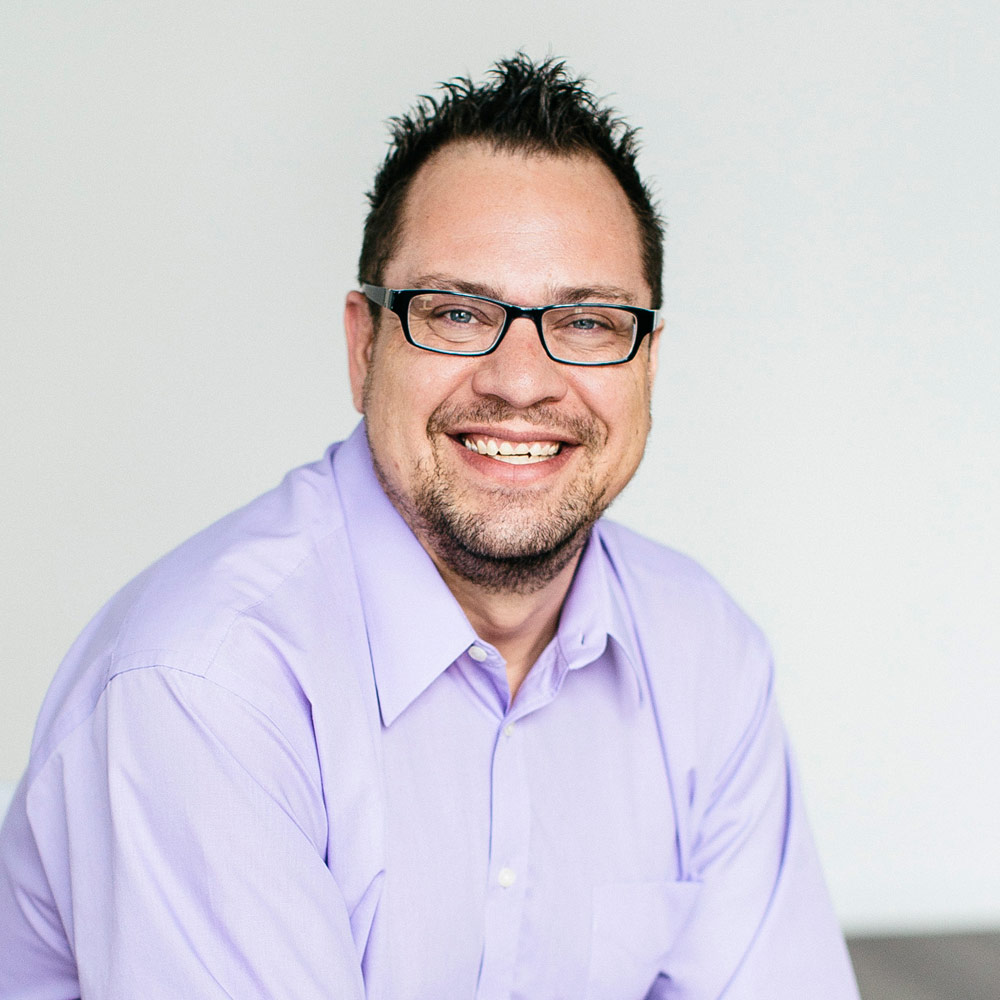 Bob Johnson, PhD
Bob is a licensed psychologist. He received his doctorate in counseling psychology from the University of North Dakota. He completed his pre-doctoral internship at the Michigan State University Counseling Center and his postdoctoral fellowship at the University of Georgia Counseling and Psychiatric Services. Bob enjoys working with adolescents and adults in individual, group, and couples counseling. His special areas of interest include clinical supervision, psychological assessment (including personality, cognitive, career, and ADHD assessment), anxiety, depression, and relationship issues.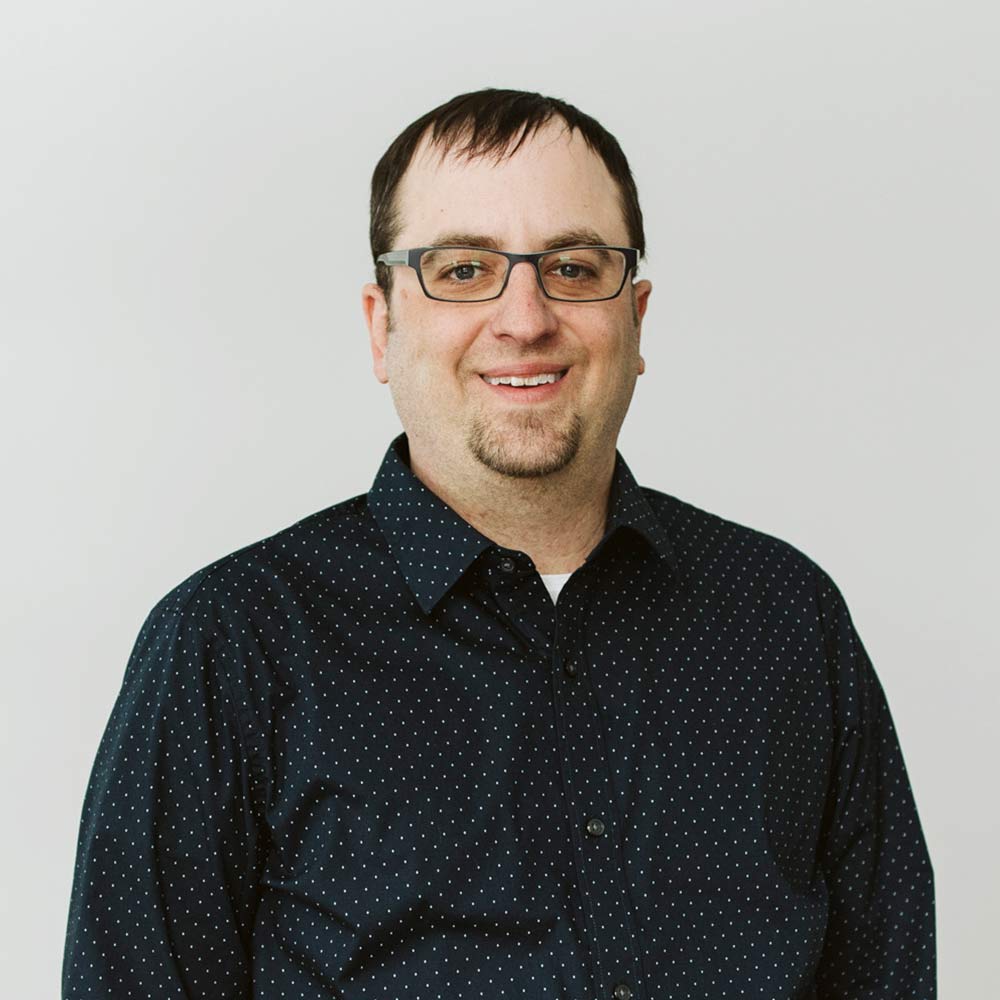 Shannon Weisz, PsyD, LAC
Shannon is a licensed clinical psychologist and addiction counselor. Dr. Weisz received his doctorate in clinical psychology from Argosy University/Twin Cities (Minnesota School of Professional Psychology). He completed his pre-doctoral internship at the Standing Rock Psychology Interns Program where he received specialized training in the area of multicultural therapy. Dr. Weisz has several years of experience working with both mental health and chemical dependency issues, and his interests include dual diagnosis, psychological testing and providing therapy for a wide range of mental health concerns. He provides both individual and group therapy and enjoys working with children, adolescents, adults, and families.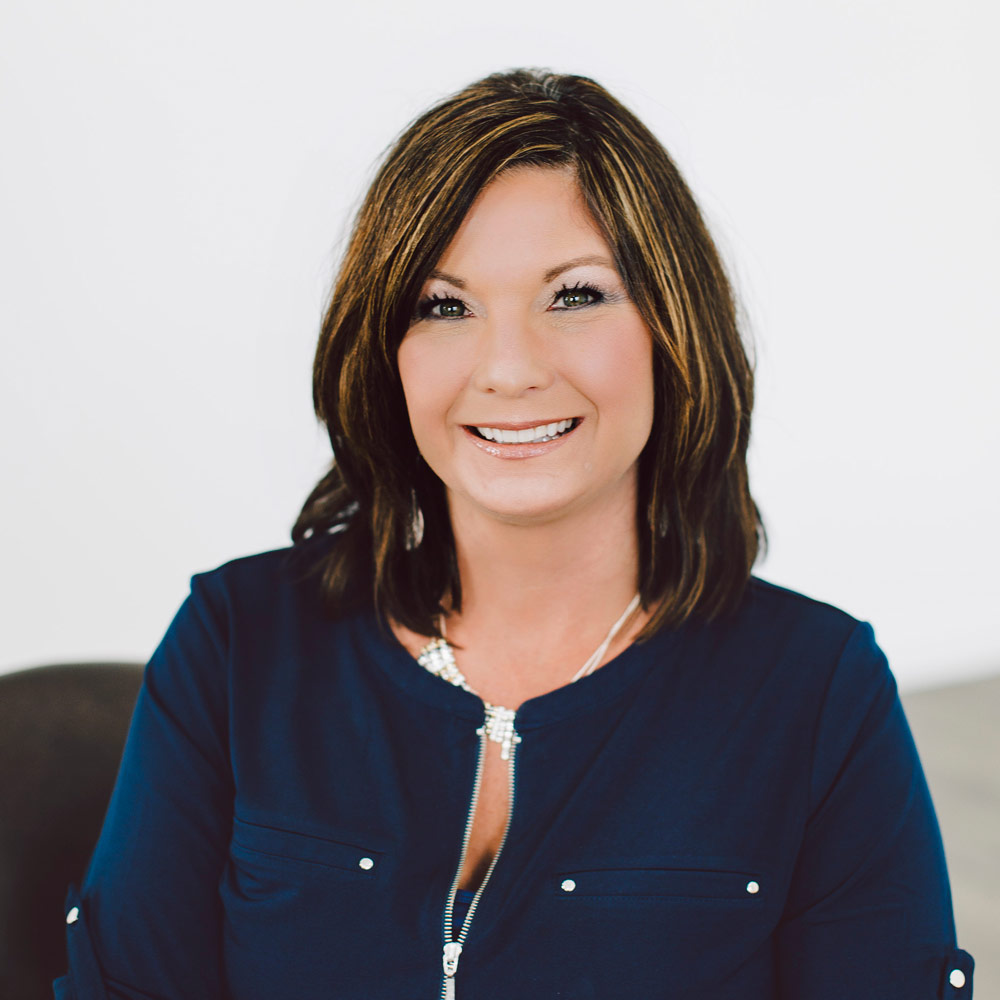 Lauree Hellman, APRN, PMHCNS
Lauree is a Psychiatric Mental Health Clinical Nurse Specialist. She provides individual and group therapy as well as medication management for adults and has many years of psychiatric nursing experience. Areas of treatment include depression, anxiety, as well as relationship difficulties, boundaries, stress management, self esteem and other areas of life improvement skills to achieve healthy functioning with life's transitions. Lauree is also a facilitator for the Dialectical Behavior Therapy (DBT) group which provides four 10 week sessions of intense group therapy to assist people in regaining control of their lives. She is a graduate of the University of Mary and University of North Dakota. She is board certified in psychiatric mental health advanced practice nursing through the American Nurses Credentialing Center and the North Dakota Board of Nursing.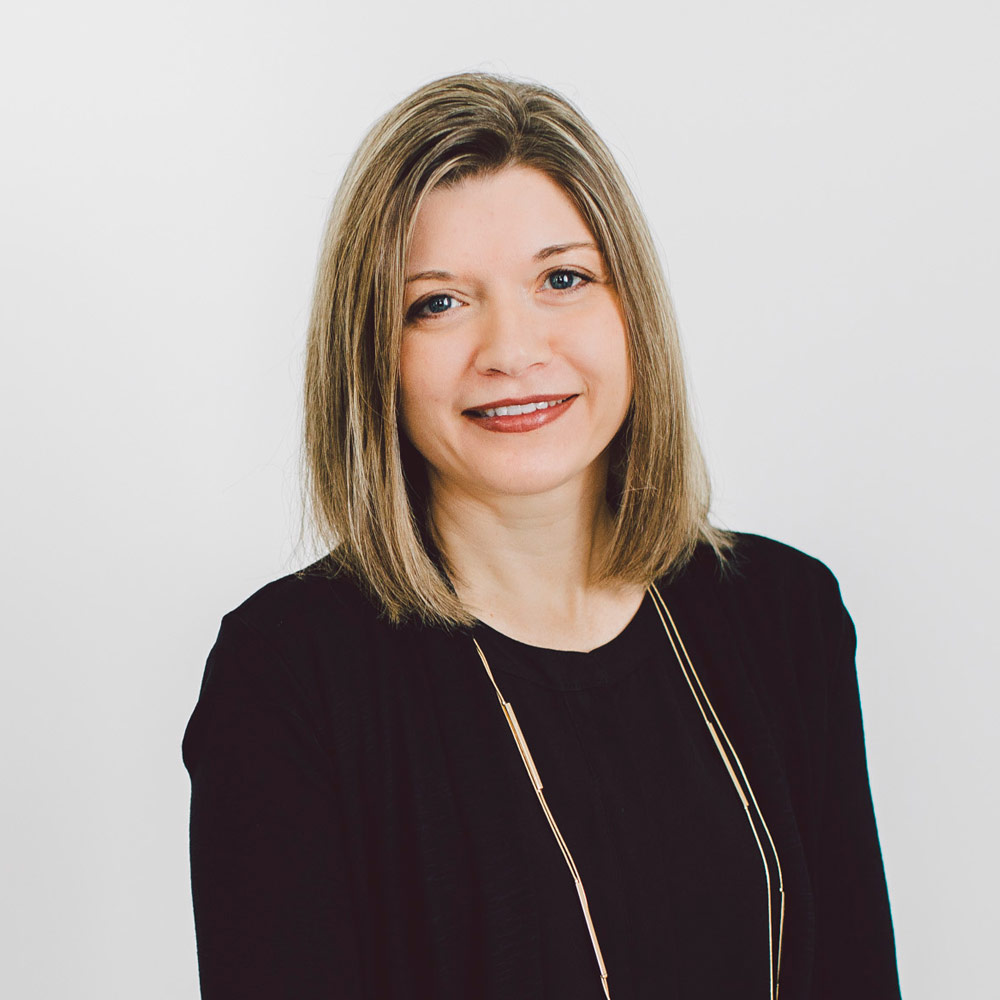 Michelle Fike, APRN, PMHCNS
Michelle is a Psychiatric Mental Health Clinical Nurse Specialist. She provides medication management and individual therapy for adults in the treatment of depression, anxiety and other mental health concerns. Michelle received her Bachelor degree and Master of Nursing degree through the University of Mary. She completed post-masters certification in Psychiatric and Mental Health Nursing through the University of North Dakota. Michelle has many years of psychiatric nursing experience.  She is board-certified in advanced practice nursing through the American Nurses Credentialing Center.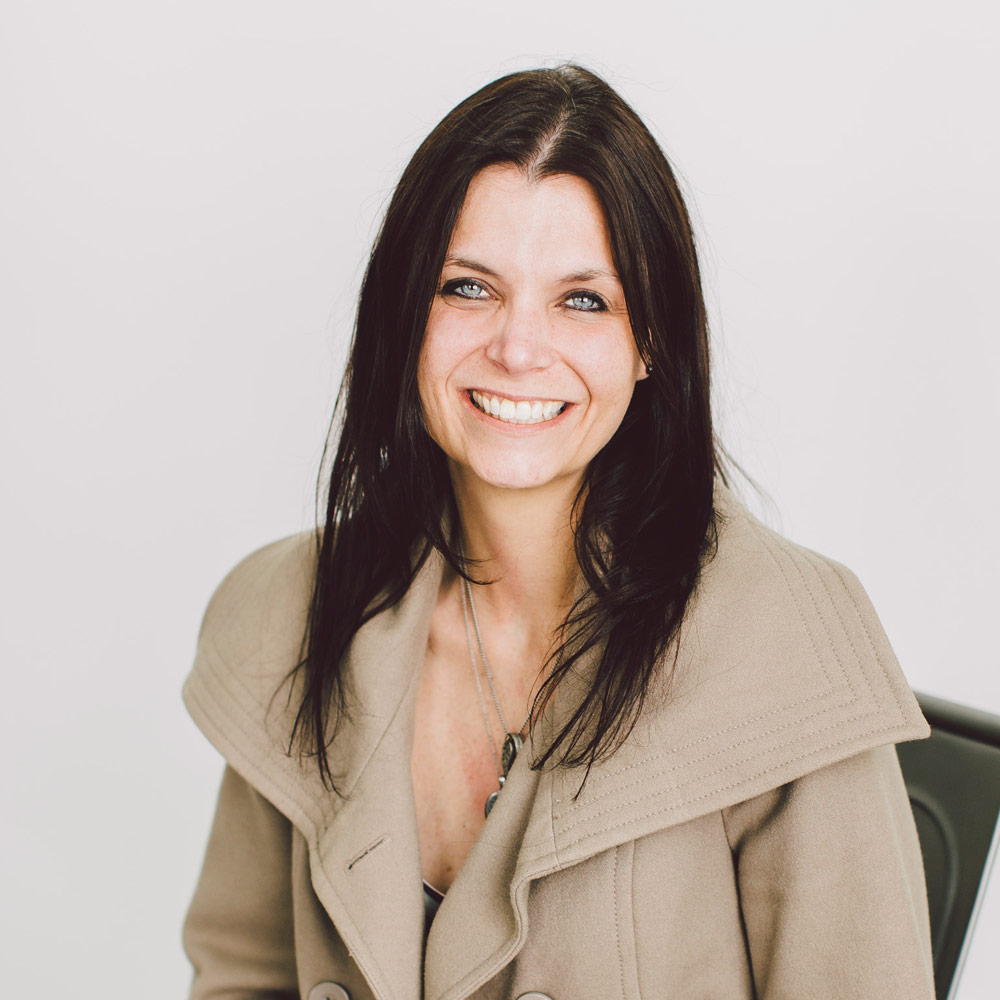 Megan Frankl, MS
Megan received her Master's Degree in Clinical Psychology from North Dakota State University. She has additional training and coursework in the area of psychological assessment, with an emphasis in Neuropsychology and Neuropsychological Assessment. She is particularly interested in providing psychological assessments to elderly with a wide range of conditions including brain injuries, strokes, and various neurodegenerative disorders. She tailors her approach to the individual client, since every assessment is unique and involves more than a collection of data.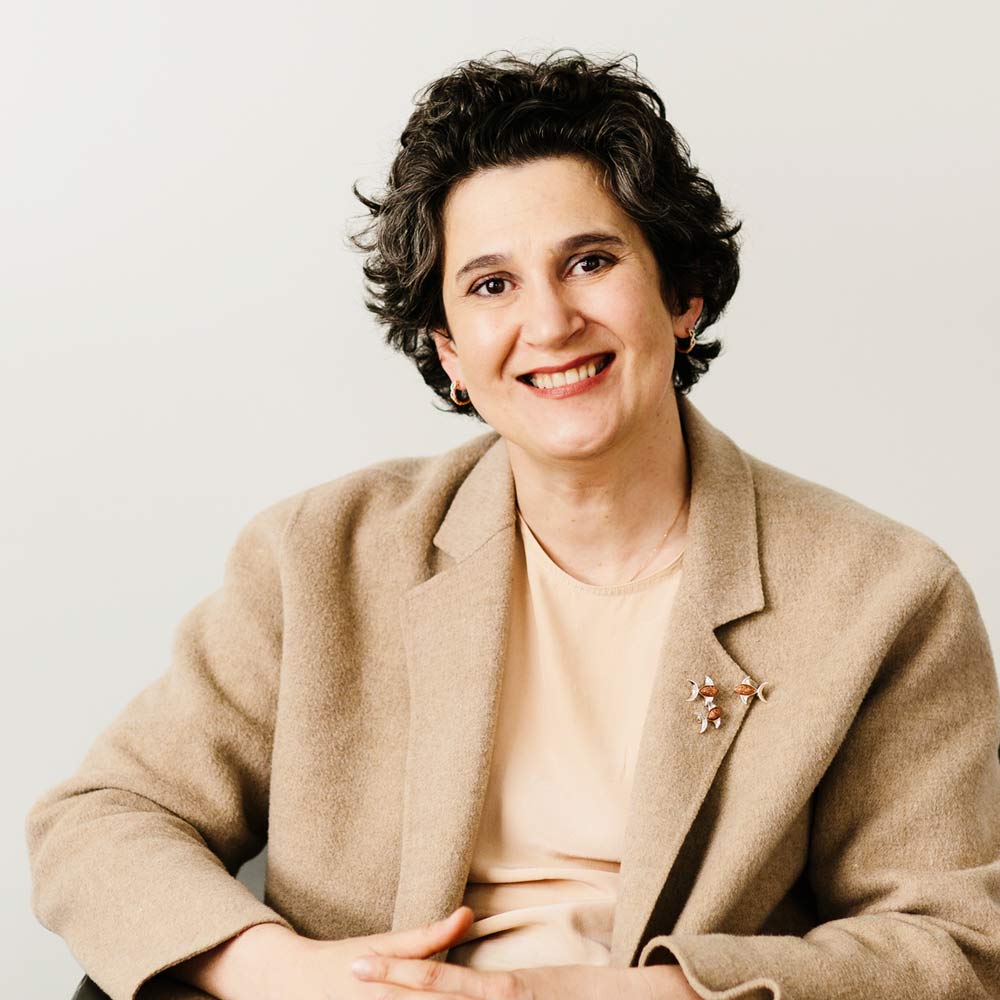 Gabriela Balf, MD
Gabriela Balf is a board certified, psychologically minded psychiatrist and internist. She is proud to join forces with Chambers and Blohm to promote wellness by using psychopharmacology wisely, and by empowering people to advance their psychological strengths. She is a summa cum laude graduate of Carol Davila Univ in Bucharest, Romania, and pursued both her internal medicine and psychiatry residencies at Yale Univ School of Medicine, and her Master's Degree in Public Health at Yale Public Health School in New Haven, Conn.
She believes that the effective approach to becoming mentally healthy means:
Looking at all aspects of a person's life: mental, physical, social and spiritual
"Training your Dragon" – train your mind's muscles by taking a psychology class ( therapy). Pills don't bring ideas: if living your life fully requires taking some medication at some point, it means that your Dragon needs to learn some new tricks. Einstein said: "We cannot solve our problems by using the same thinking we used when we created them"
Teamwork – Dr. Balf realized a long time ago that one person cannot care for another person by herself; she will collaborate with the relevant people/treaters in your life
Becoming partners in your health care: Dr. Balf expects you to be invested in doing better – She spares no effort and expects you to do the same
Dr. Balf is also a teacher: she used to be an Asst. Professor at Yale University and is currently the director of psychiatry education for UND School of Medicine in Bismarck. Her patients will often have the chance to educate their future doctors on the importance of mental health.
Last but not least, Dr. Balf is a relentless advocate for mental health: her master's degree in public health helps her have a clear voice in the political climate at state and national levels, to promote a better understanding and handling of mental healthcare by our legislators. She will often ask you about your ideas on how to change the discourse about mental health in our state so that it becomes healthy North Dakota.
Zach Nevland, LAPC, LAC
Zach is a Licensed Associate Professional Counselor and a Licensed Master Addiction Counselor. He is also a NAADAC certified Master Addiction Counselor. Zach received his Master's in Counseling degree from the University of Mary, where he specialized in clinical mental health and addiction counseling. Zach has over 10 years of experience in the mental health field. He specializes in the treatment of dual diagnoses, completes chemical dependency and DUI evaluations, and provides individual therapy for substance abuse disorders. He also provides clinical and couple's counseling services to clients of all ages who are struggling with various problems, such as marital discord, anxiety, depression, trauma, stress, and grief issues, utilizing an integrative therapy approach. Zach believes counseling should be tailored to each individual to best meet their unique mental health needs and readiness for change.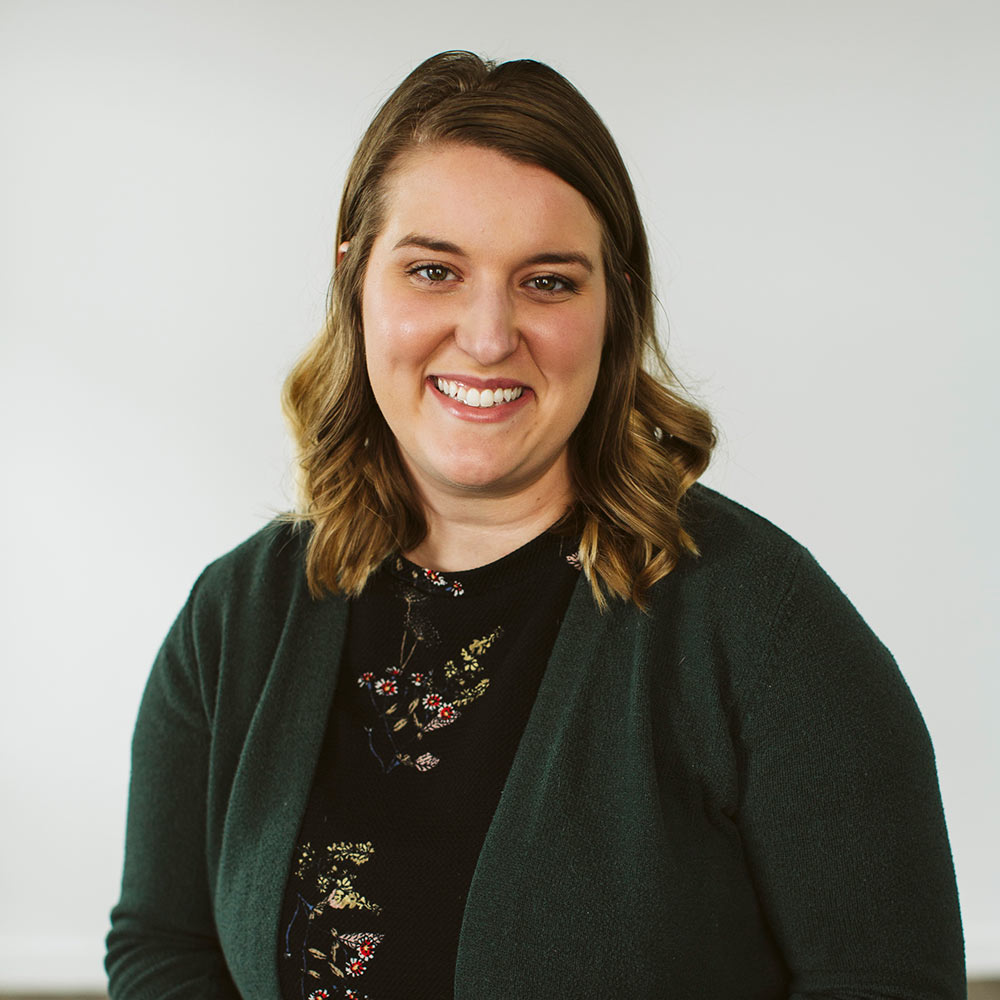 Lynsey Diehl, LPC
Lynsey is a Licensed Professional Counselor. She received her Master of Counseling degree from the University of Mary with a specialization in clinical mental health counseling. Lynsey provides evidenced-based trauma informed services to adults and children utilizing Eye Movement Desensitization and Reprocessing (EMDR) and Trauma-Focused Cognitive Behavioral Therapy (TF-CBT) interventions. She also has experience in Play Therapy, Art Therapy, and Sand Tray Therapy. Lynsey believes in treating the whole person through a holistic lens. She is open to learning new practices to best match the needs of her clients.
Lynsey also finds value in connecting with and strengthening the Bismarck/Mandan community. She is a board member for Invisible Innocence, a nonprofit aimed to meet the needs of survivors of human trafficking. She also is the co-founder for Bismarck Birth Circle, an organization aimed to hold space for women to share their birth experiences. Her future goals include specialized trainings in trauma-informed yoga and prenatal/postnatal yoga practices.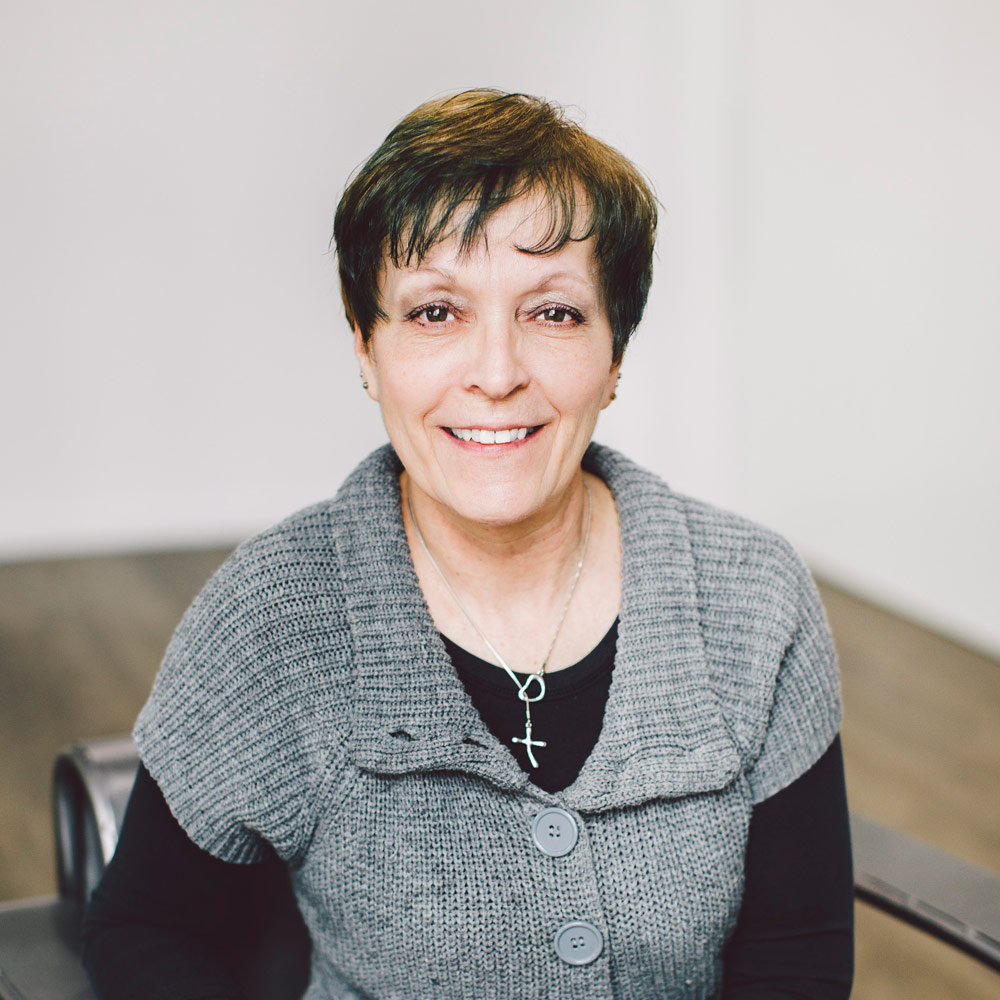 Melissa Lipp, Billing Services
Melissa is a native of Bismarck, North Dakota. She started working at Chambers and Blohm Psychological Services in January 2010. Melissa worked as the secretary at St. Alexius Partial Hospitalization Program for 9 years and as communication clerk in the St. Alexius Neonatal Intensive Care Unit for 21 years before coming to Chambers and Blohm. Her primary responsibilities are billing, payments and insurance issues and assisting in the office as needed.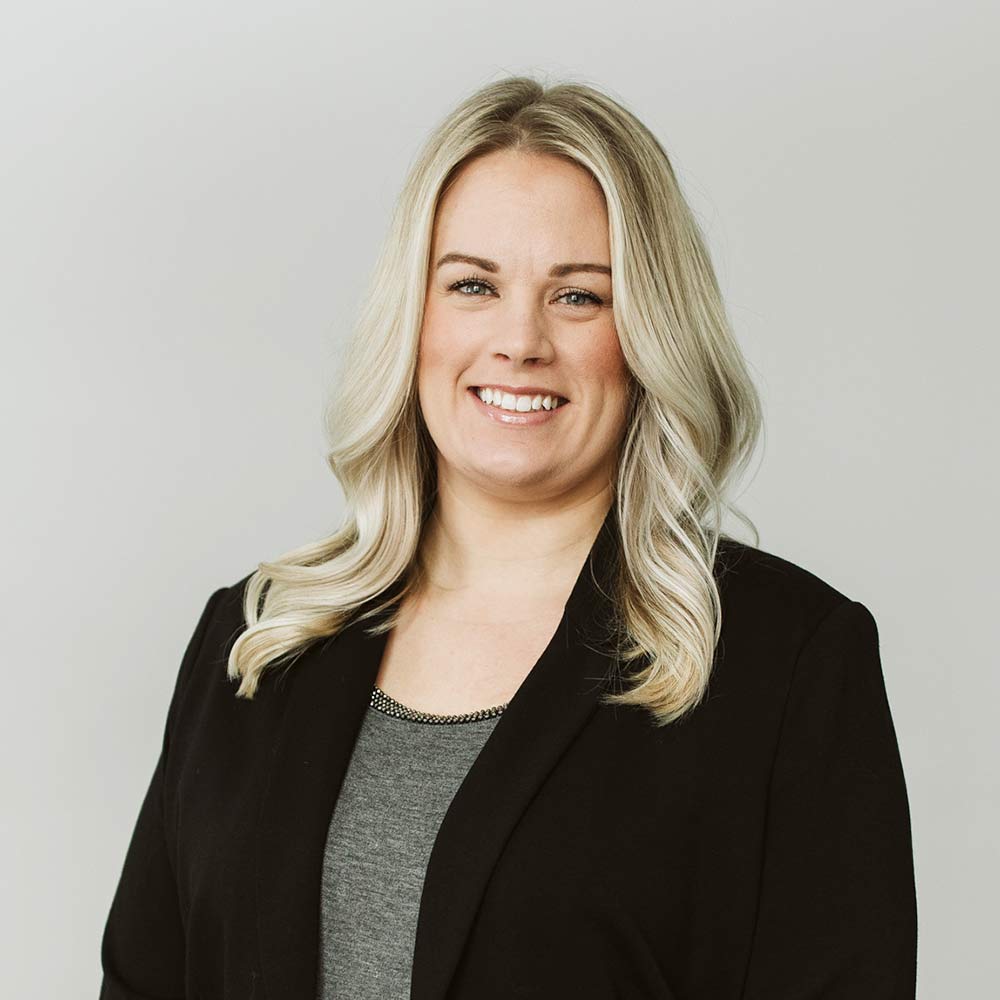 Casey Nyhus, Office Manager/Human Resources Manager
Casey is currently the Office Manager/Human Resources Manager for Chambers and Blohm. Prior to her joining the company, she has worked in the community for over 15 years. Casey received a Bachelor's in Human Resources from Dickinson State University. Casey is a native from Mandan, North Dakota and has been with the company since January 2019. Casey enjoys working with the community and the evolution of Human Resources.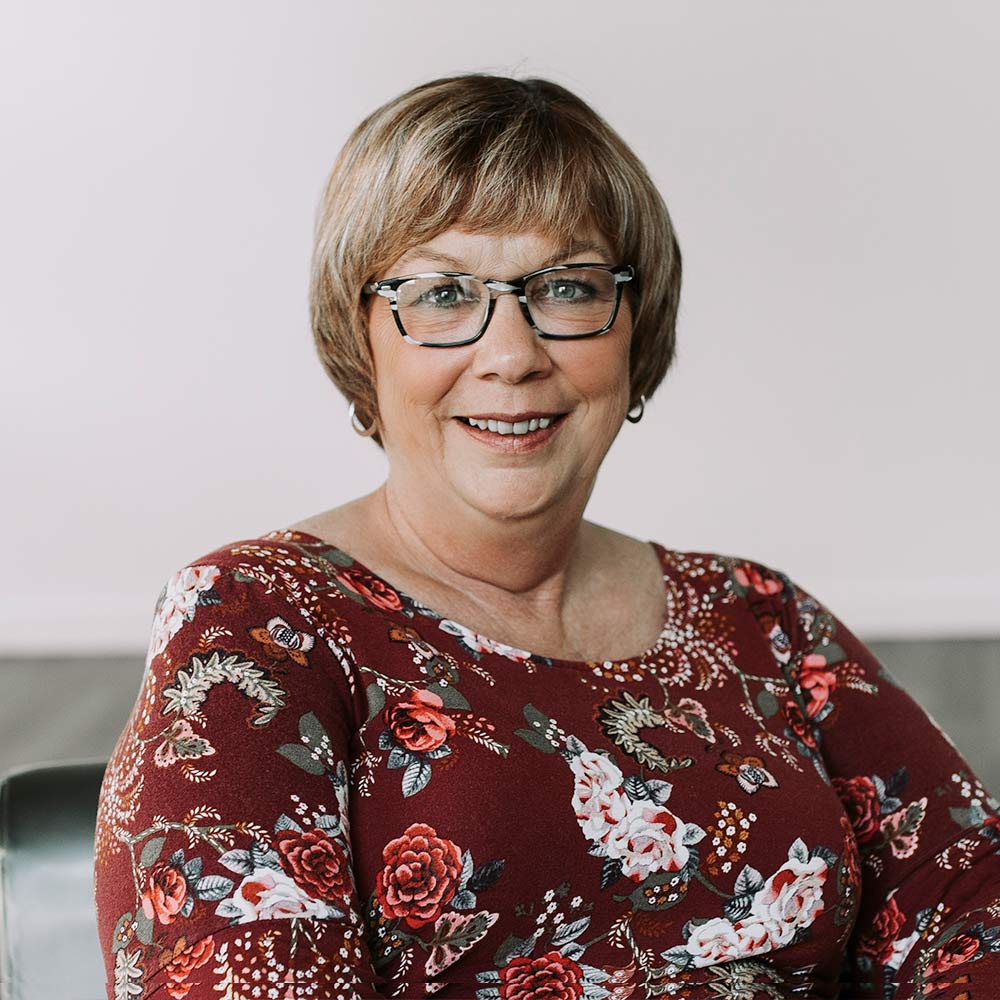 Susan Kambeitz, Receptionist
Susan is a native of Regan, North Dakota. She started working at Chambers & Blohm Psychological Services in April of 2018. Susan worked as a Secretary/Receptionist at Valley Weight Loss Clinic for 5 years prior to coming to Chambers & Blohm. Her duties consist of scheduling appointments, answering phones, and helping out wherever needed.